Alpha Polaris has a 20%. launch discount.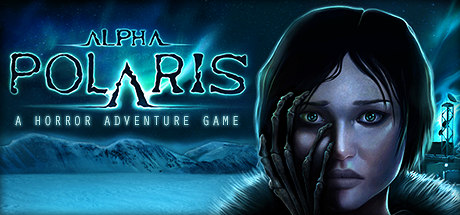 Alpha Polaris is going in to Steam!
Indie game Alpha Polaris has been nominated in the Best European
Adventure Game category of European Game Awards 2012.
You can buy the English digital download version straight the creators.
Alpha Polaris is rumored to be almost complete and its final round of beta testing is starting today.
Announcement of Alpha Polaris, an upcoming point & click horror adventure game
for Windows PC.
In the midst of the snowfields of Greenland lies Alpha Polaris, an American oil research station.
High above, the ion storm of the century is gathering, bringing about a strange intermixing of reality and night
terrors. It is up to Rune Knudsen, a Norwegian biologist, to take on a desperate struggle against fear and death, and
to face the primordial force lurking beyond the veiled sky.
"The heart of the game is its restrained horror setting. It allows us to explore a wide range of human themes
in a realistic way: paranoia, isolation, friendship, love and so on. To us, that is the core of a good horror
adventure." says project leader Teemu Vilén.
Main features:
* Mature, character-driven storyline
* Streamlined point & click interface
* Puzzles are an integral part of the story
* 3D characters in beautiful, pre-rendered scenes
* 1280 x 800 widescreen resolution
* Expressive, hand-drawn dialogue portraits
* Atmospheric soundscape including original soundtrack
Platform: Windows PC
Genre: Point & Click Adventure
Developer: Turmoil Games
Available in: mid-2010